THE WEEKLY BOX OUT w/ boobaJONES
As 2020 begins, I wanted to take a look at some story-lines that are interesting for the league heading into the back half of the season. We'll start with a few lay-ups, work our way into the mid-range and finally jack up some bombs from deep.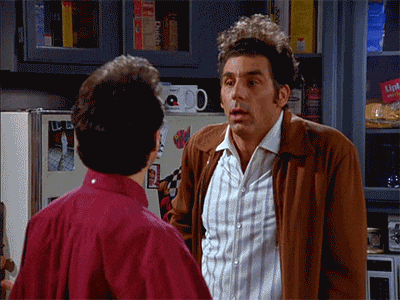 ---
THE LOW BLOCK
○ All-Star Game – Fan Vote #1
The first fan returns for the All Star Game in Chicago this February were announced today. While The King and The Freak are atop the list, as they were the leading vote-getters last season, we have a young hopper busting the party up to come in with the HIGHEST total of all – that boy SEVENS down in Big D!
After getting snubbed, IMO, by both the coaches and players in his rookie campaign, there is simply no denying Luka's greatness. The fan vote should only increase his lead as the additional returns flow in, mostly due to his huge stronghold on international voters.
This ASG could truly be the final stage for Dončić to make that leap into the layman fan's consciousnesses. There is no reason he couldn't participate in the Rookie/Sophomore Game, Skills Competition, 3 Point Shootout, and start the All Star Game itself. This would benefit the NBA immensely and spread LUKA MAGIC across the globe in earnest. Keep voting for THE DONČ!
○ The confounding case of the Oklahoma City Thunder
When Sam Presti broke NBA Twitter in mid-July, he was making the best move for the future of his franchise. The Thunder had been in a rut for several seasons and with Playoff P asking to bounce twister country, there would never be a better time for a higher return on WestBRICK.
Between the copious assets he acquired for both All Star players, they would be stocked more than any other team in the league in the coming years. The Thunder have 15 picks and the right to swap in four different years in the next seven drafts.
Well, we are now over a 1/3 into the 2019-20 season and this scrappy group simply won't quit. They are currently sitting, comfortably, in the 7th seed out West. They could surely coast into the postseason as presently constituted, but the question begs asking – does a few home games in Round 1 trump their potential to receive even more assets by trading away some of their quality players.
The Rooster has been rumored to be available all season long while backup PG Dennis Schroder has bolstered his stock over the past few weeks. CP3 has been on an uptick as well, after starting the season a bit slow, getting used to his new surroundings alongside youthful stud SGA.
However, his hefty contract likely precludes most teams from inquiring about his services. OKC also has a pair of centers in Adams and Nerlens who could aid a contender in need of bigs.
Whichever path Presti chooses to go down will be fascinating. They have a treasure trove of future picks, but you can't play that many guys. Something has got to give at some point…
○ RIP David Stern
When it initially broke a few week back that former Commissioner David Stern was hospitalized suddenly while having lunch in NYC, the news was a terrible blow. Then when it was announced that he passed away on New Year's day, it was simply devastating to hear.
I have grown up knowing and loving Stern for his charismatic sarcasm and wit. Whether he was agreeing with someone or making fun of them to their face, there always seemed to be a lining of care with a hint of wiseguy. I absolutely ate it up.
His infamous interview with Dan Patrick in 2011 cemented his greatness to me. He was on the war path and DP was the sacrificial lamb that afternoon. Oh, what audio it made for! I entered the word "palaver" into my lexicon that very day when Stern so adamantly yelled about the Sun/Spurs suspension fiasco.
That radio episode was nearly a decade ago and it still feels so vibrant. That is who Stern was to me. A life force unlike anyone else in sports, especially in such a seat of power. But no matter what the Commish did, it was always with the League's best interest in mind. That's why his stupendous decision of naming Adam Silver his successor has proved so wise.
Just scroll social media and you will find a wide array of players, coaches, personnel and more who all posted their fond memories and well wishes to the Stern family. #RIP
---
THE HIGH POST
○ Three Players Who Could Be On The Move
We've crossed into Trade Season once December 15th was crossed off the calendar. With another 35 days until the NBA Trade Deadline, there seems to be minimal talk amongst teams so far. Strange. You'd think in a season without the Warriors at the top would urge some clubs to make that extra move that could potentially put them on track for a finals run. It is vexing that, at least, the contenders aren't kicking around tires.
That should all start to change in the coming weeks, as teams come to terms with what their true trajectory is for 2019-20. So in the interest of stirring things up, here are 3 players who I feel could be changing addresses prior to February 6th at 3:00pm EST.
1. Kevin Love:
This dude is just plain UNHAPPY in Cleveland right now.
He has shown flashes of Minnesota KLove a few instances this season, but the poor team play and inconsistency of their young backcourt is reeking havoc on Love's game and mental well-being. There has been some smoke coming from Phoenix, but nothing strong enough to call a real rumor.
My colleague at TLSM, Brayden Todd, covered this angle super well last week, eyeing potential Western conference suitors. Either way, the Cavs front office is doing themselves a disservice each day he is still wearing the maroon and gold.
2. Sir Robert, of House Covington
What TF is going on in Minnesota? After jumping out to a 3-0 start to the season, the Wolves have cratered to the tune of 9-21 since then.
Maple Jordan began the year acting like a player who wanted to be efficient and help winning. That horse hasn't left the barn, it was shot dead on the track.
Then, Karl-Anthony Towns (only in the first year of his new five-year extension), who has been an iron-man his whole career, has already been scratched from 10 games this season, double what he had missed in his first four seasons combined.
At this point, the playoffs are not plausible, even in a slightly watered down bottom-half of the Western Conference.
That means that rookie GM Gersson Rosas will have to start looking at how to better equip the squad for next season. With KAT being untouchable, regardless of the "Monitoring Reports" other teams are feeding beat writers, their only true asset that can bring back substantial return is their 3&D whiz SRC.
He would be a magnificent add-on to a plethora of contending teams. It all depends on what the Wolves would be willing to accept for his tight contract.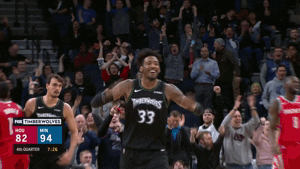 Don't be the team that could have scooped him up, but got shook and didn't shoot your shot. This guy balls!
3. CJ McCollum
We know McCollum has been giving his all since he first broke through in the 2015 playoffs and became Dame Dolla's backcourt partner in crime. But that may no longer be enough for the boys in the greater Northwest.
The rumors have begun to swirl again this week, this time, with the 76ers being the team eyeing for CJ's shooting abilities. His name has been linked to numerous deals over the past couple seasons, usually drawing his ire on Twitter, proclaiming his loyalty and desire to stay in Portland.
That may have been enough in previous seasons, but right now, the Blazers are looking up at the playoffs, sitting 1.5 games behind the 8th place Spurs. The team made an improbable run to the Western Conference Finals last May which might be the cause for the drop off this season.
The front office simply over-inflated their players' worth and didn't make the necessary changes in the summer. While it's still a long shot that GM Neil Olshey flips the switch on this move, it certainly warrants watching the situation closely, given their upcoming schedule has them facing 11 teams over .500 in the next 15 contests.
---
FROM DOWNTOWN
○ Pod Don't Lie
I have been an avid podcast listener ever since the dawn of the medium sometime in 2004. I find the audio so cozy and enjoyable. As such, I have always been looking to update my feeds, especially in the Basketball world. Of course, the staple shows (Lowe Post, No Dunks, Ringer NBA, Dunc'd On, The Full 48, and more) are all accounted for on my Podcasts app.
What I have always craved, though, is a more fun podcast that is heavier on ball busts than analytics. I like listening to hoops talk that sounds similar to the chats I have with my boys on the daily. Well, that podcast is here and it is thriving!
POD DON'T LIE is a kickass podcast hosted by a pair of wicked funny stand up comedians, Sam Morril and Stavros Halkias. These dudes are balls out and don't care for your PC thinking. Every episode has you howling at one NBA story or another. This duo combine raunchy and round-ball better than anyone. Highly recommended!
○ I Think You Should League Pass
Without question, this has been the funniest new NBA related Twitter feed of recent memory. It's surely been getting it's due on the internet as the following has grown, but I had to touch on it myself as well. The Netflix comedy that the meme-based feed is built upon is bonkers and only adds to the humor of the NBA stories they post about.
On any given night, you can be sure that there will be a few tweets that you will see being shared by a large contingent of #NBATwitter. They are so funny because the memes are so oddly perfect. I implore you to give the show a chance for the mere reason that it only adds to your enjoyment of the tweets once you have full context. "If you keep asking me questions, I'm going to beat the crap out of you." Classic, baby!
---
Hit me back, just to chat @boobaJONES
Follow me on Twitter and Instagram @BALLNIGHT_ #BALLNIGHT🏀